PORTSMOUTH
THE ISLAND CITY
VISION FOR CHANGE

Sophie Thompson is a Director with LDA Design. She has over 18 year's professional experience in landscape and public realm design and has a unique combination of understanding the bigger picture coupled with extensive experience of delivery on the ground.
Sophie has recently been leading some of the most ambitious urban realm projects in central London, these explore new approaches to street and space design, picking up an award in the Public Spaces category at the 2016 New London Architecture Awards. Sophie's city park in Moscow was cited as an exemplar of 21st Century park design by the Mayor. She was the winner of a European design competition for Sheaf Square, outside Sheffield station, named the 'Great Place of the Year' by the Academy of Urbanism. At LDA Design, Sophie has been developing a 'beautiful infrastructure' approach to integrating flood defences and public realm, through projects such as The London 2012 Olympic Park and Blackpool seafront.
More recently Sophie led the design for new river-front at Littlehampton and knows Portsmouth through her current work on the North Portsea Island flood management project. Sophie is an External Examiner for the Landscape Institute, heads the LDA Construct Forum and lectures on placemaking and street and space design.
Julia Barfield is founding Director of Marks Barfield Architects (MBA) in 1989 together with husband and partner David Marks – also the originators and creative entrepreneurs behind the London Eye and i360 at Brighton. Studied at the Architectural Association (AA), spent a year out in South America working in the barriadas of Lima, Peru. Worked for Richard Rogers & Partners and Foster Associates for 9 years; was project architect for the Sackler Galleries in the Royal Academy, Piccadilly and responsible for developing the early design strategy.
Julia is involved in all the diverse projects undertaken by the practice, from culture and education to bridges and transport; sports and leisure and master planning. She received the Prince Philip Designers' Prize, special commendation and 'Queen's Award for Enterprise & Innovation· 2003. MBA has been short­listed for the Stirling Prize, won The Building 'Architectural Practice of the Year' 2001 & BO Sports and Leisure 'Architects of the Year' 2009. MBA has won more than 60 awards for Design, Innovation and Sustainability.
Julia has been an Awards' assessor for RIBA and Civic Trust and a judge for a number of Architectural competitions, most recently the RISA Forgotten Spaces Competition. She was on the CABE National Design Review Panel; Guy's & St Thomas' Hospital Members' Council, and is on the Earl's Court Design Review, Panel and the Olympic Park Quality Review Panel. Julia is a past Vice President of the AA and is a Governor at Godolphin & Latymer School. She lectures at conferences and universities; is an advisor for the Interdisciplinary Design for the Built Environment Masters' course at Cambridge University and an external examiner for Architecture at Queen's University Belfast.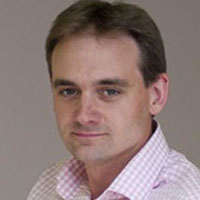 Director for Ports and Marine at Ramboll and a marine Civil Engineer with more than 20 years experience in marine civil engineering. Nick Clarke leads the Ports and Coastal
Marine division for maritime and coastal projects that specialises in the planning, consenting and design of waterfront developments, cruise and RoRo terminals, container and bulk terminals, marinas, shipyards, oil & gas and offshore wind ports. He is a Chartered Civil Engineer, a Chartered Environmentalist and a Chartered Water and Environmental Manager who has been responsible for the design of waterfronts, ports, harbours, breakwaters, and innovative marine structures in the UK and overseas, that include for example the floating Cruise Liner Terminal in Liverpool, the conservation of Hastings Pier, waterfronts within three UNESCO World Heritage sites and has been responsible for the design of many of the recent significant coastal and marine developments around the Solent region.
He is a guiding figure in Ramboll's global ports environmental and engineering project portfolio, which has projects across the UK, Baltic, Mediterranean, Middle East, Africa, Asia and the South Seas. He has particular expertise in the design of submerged bridge foundations and floating structures, and has been called as an Expert Witness in maritime cases.
Nick Clarke has undertaken research in the fields of physical and computational modelling of waves, physical modelling of wave loads on Single Layer armour units, and research in Computational Fluid Dynamics primarily concerned with emulating the forces and pressures exerted by breaking waves and wave slam forces on structures.
Nick is passionate about achieving end-user satisfaction and challenging engineers to carefully and productively manage stakeholders, consider buildability and whole project cost, mitigate construction risk, maximise client return on investment and deliver their projects on budget and to time.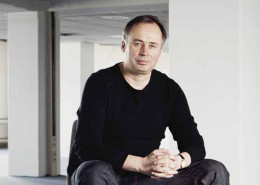 Matthijs Bouw is a Dutch architect and founder of One Architecture (est 1995). an award-winning Amsterdam and New York-based design and planning firm. He currently serves as the Rockefeller Urban Resilience Fellow for Penn Design at the University of Pennsylvania.
Bouw has been a pioneer in the use of design as a tool for collaboration, for instance through the development of 'Design Studios' as an instrument to support the Netherlands' Ministry of Infrastructure and the Environment with its long term planning, and in community-development projects.
In New York City, the office co-led the BIG Team that won the Rebuild by Design competition for the flood protection of Manhattan, and is currently part of the multi-disciplinary team executing the first phase of the East Side Coastal Resiliency project for Lower Manhattan. In the Netherlands, One are part of the 'Hackable City' team for Buiksloterham, a 600 acre brownfield redevelopment in Amsterdam-Noord based on the principles of the circular economy.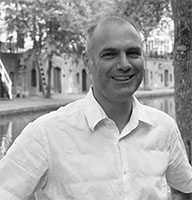 Martin Knuijt is one of the founders and partners of OKRA, a prominent landscape architecture and urban planning office in The Netherlands. He is mostly active as designer in urban and landscape development projects on a wide range of design assignments. These vary from abstract plans and long-term visions to detailed designs for spatial organisation. Recent projects are amongst others 'Metropolitan Zone Copenhagen', 'Vision Public Space Rotterdam city centre', 'Site Flanders Expo Ghent' and 'Chrysalis Croydon, London'.
Several lectures, workshops and lectures testify of his involvement on the field of landscape architecture and urban planning. Martin Knuijt was keynote speaker at the IFLA congress in Calgary, the CCCB Biennale in Barcelona, and the EFLA congress in Prague, at the 75 anniversary of TU Berlin and at Tongji University in Shanghai. He is author of a couple of publications on landscape and urban planning, published in several European magazines. At present Martin Knuijt is supervisor public space for Rotterdam city centre.
Frank de Graaf is Maritime & Waterways Urban Waterfront Planner at Royal Haskoning DHV. He is a registered urban planner (MSc.) specialized in port city development, marina development, coastal master planning and waterfront planning.
Within the Maritime department of RHDHV, he planned, conceptually designed and coordinated various coastal, urban waterfront and marina development projects all over the world. He has the skills to develop integrated strategies, visions and concepts merging coastal, maritime engineering, port planning with the traditional urban planning. By working over eight years in an engineering department, he has become a specialist on the edge between land and water. He has cooperated with a wide range of clients and architectural firms in China, Korea, Philippines, Tanzania, Namibia, Bulgaria, USA, Tunisia, Kuwait, UAE, Qatar, Israel, Ukraine and the Netherlands. With his enthusiasm, training skills, knowledge about engineering, planning and the development of world class waterfront projects, he can generate and develop innovative solutions.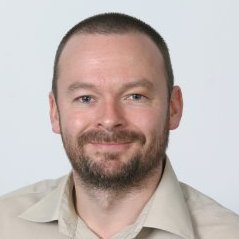 Alexander Lee is a Chartered Civil Engineer and team leader for the Rivers, Deltas and Coasts Haywards Heath team. He is also a Supervising Civil Engineer under Royal HaskoningDHV's approved ICE training scheme.
He typically undertakes roles of technical review, design lead and project director. His project experience includes project management, project appraisal, economic assessment, outline and detailed design of erosion protection and flood alleviation measures, river restoration and fish pass projects, the production and administration of contracts to the NEC & ICE forms of construction contract, asset management and structural condition reporting and appraisal.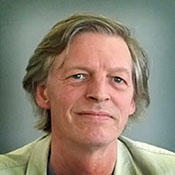 Walter Menteth is a director of Project Compass senior lecturer at Portsmouth School of architecture and director of Walter Menteth Architects. He received the RIBA 2015 Presidents Medal for Research and the 2015 RIBA Award for practice located research 2015. His built works, papers have won a number of architectural awards, and his writing and lectures have been variously published.
His paper to the Elephant Cage on Portsmouth's context, background and the site history, prepared with Anna Berkman University of Portsmouth master of architecture student, is presented below.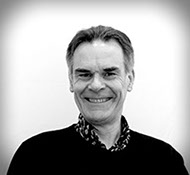 Francis Graves is a senior lecturer at the Portsmouth School of Architecture. where he started teaching in 2008. He has previously taught at Newcastle University School of Architecture. Prior to teaching Francis worked for Will Alsop architects and ran his own practice in London.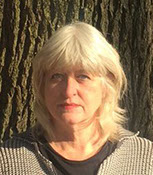 Cilly Jansen has been Director of Architectuur Lokaal based in Amsterdam, for over twenty years, and regularly advises the Dutch Government on architectural design project procurement and professionalising consultancy service acquisition. She has published and lectured extensively in Europe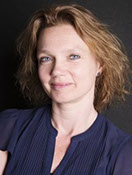 Indira van t'Klooster is director of projects at Architectuur Lokaal based in Amsterdam. Indira has been engaged in Elephant Cage programmes in the Netherlands, Germany, Spain and Turkey.
and delivered the following presentation to the Portsmouth Elephant Cage…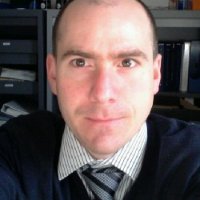 Zane Gunton igraduated from the University of Southampton with a MEng (Hons) in Civil and Environmental Engineering. Prior to joining the partnership he worked for Oil Spill Response Limited developing global mobilisation plans and working as an international response specialist. Previously Zane work for Environment Agency for 7 years on coastal and fluvial flood management projects including the Dymchurch Sea Defence scheme.
Zane is focused on the delivery of the Southsea Coastal Flood and Erosion Management Scheme and is managing the current phase.